News and updates from ENCOUNTER
ERASMUS + Funding opens up Opportunities for International Partnership
Institute for the Study of Welsh Estates,
Bangor University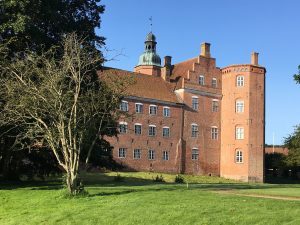 In August I was delighted to spend a week at Gammel Estrup with colleagues from the Danish Research Centre for Manorial Studies.  The objective of the placement, which was funded by the Erasmus+ scheme, was to discuss opportunities for international collaboration as part of the ENCOUNTER network and to identify best practice to be reapplied to the early development of the Institute for the Study of Welsh Estates (http://iswe.bangor.ac.uk).
ISWE is a new interdisciplinary research centre, based at Bangor University, which aims to promote research into the history, culture and landscapes of Wales through the prisms of estates and country houses and the collections they generated over the course of their existence.t this formative stage in our development it was extremely beneficial to learn about the establishment, activities and positioning of the Danish Centre.  Its focus on providing a continuous flow of scholarship to inform heritage interpretation, educational programmes and exhibition content for the Manor Museum provides a valuable model for the UKs research impact agenda.  Similarly, their map-based resources (see http://www.danskeherregaarde.dk / http://herregaardskortet.dk) provide outstanding finding aids which ought to be replicated in other parts of Europe, including Wales.  I was also extremely impressed with the Centre's approach towards the development of its institutional identity, especially through the importance it places on nurturing its vibrant cohort of doctoral students.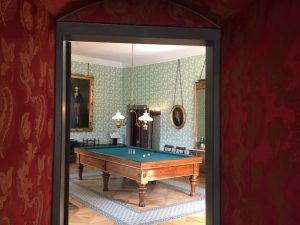 It was a privilege to spend time at Gammel Estrup and I found the tour of other manor houses in Jutland hugely enjoyable and insightful.  I hope that Bangor University has the opportunity to repay the hospitality shown to me during the visit: it would be wonderful to welcome colleagues from Gammel Estrup to Wales.  ISWE believes that it's essential to maintain strong trans-European links and networks across academia and the cultural heritage sector, especially in the context of the current uncertainly about the UKs future relationship with the EU and of schemes such as Erasmus.  There are significant opportunities for future collaborative projects and events – and it's reassuring to have the ENCOUNTER network in place to facilitate such initiatives.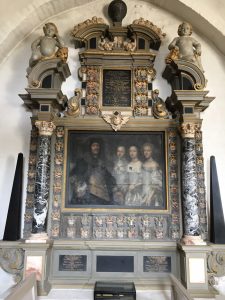 You can follow ISWE on Twitter and Facebook @YstadauCymru #iswe