News and updates from ENCOUNTER
Home Comforts
The physical and emotional meanings of home in Europe,1650-1900
Manchester Metropolitan University, 5-6 October 2017
Speakers include: Hannah Barker, University of Manchester; Johanna Ilmakunnas, University of Turku; Eleanor John, Geffrye Museum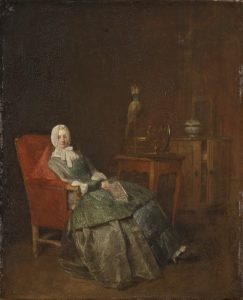 Home is widely recognised as a place of emotional attachment, often expressed and articulated through material objects which lie at the heart of attempts to uncover what made a house into a home. One important aspect of this is the notion of comfort, both in a physical and emotional sense; yet comfort is a relative term, its fulfilment dependent upon a wide range of economic, social, cultural, environmental and psychological factors – from wealth to the weather, and from family to fashion.
This conference aims to explore the wide range of ways in which ideas and ideals of comfort were expressed in and through the home; how these changed over time and space, and whether it is possible to identify a European conceptualisation of home and comfort.
We welcome papers on any aspect of home and comfort in Europe from the early modern period to the present day, but we especially look for contributions that seek to address the following:
• Furnishing the home: easy chairs, bedrooms, textiles, etc.
• Emotions and comfort in the home/family
• Changing technologies of domestic comfort
• Ideal homes: design, comfort and convenience
• National or European: comparative perspectives on home and comfort
• Comfort and domestic service
• Souvenirs and heirlooms: the comforts of memory
• Comfort and cleanliness
If you would like to present a paper, then please send a title and 200 word abstract to Prof Jon Stobart: j.stobart@mmu.ac.uk by 10 July 2017.